Become a Consumer Product Reseller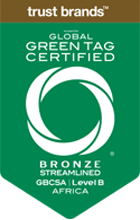 Thank you for visiting our website – you are probably here because you found us on one of the several social network pages and were curious as to what our offering is or you are already an ecowarrior.
Never the less welcome – we trust you will find the ideal product to suit your needs.
If you enjoy our products and want to take the ecowarrior space a step further – WHY NOT BECOME A GREEN WORX HOUSEHOLD PRODUCT RESELLER?
It's easy – you have already tried our wonderful household cleaning products, experienced the efficiency and cost effectiveness – Now make some money become a reseller.
The returns are huge – all you do is place an order – pay for the goods purchased – we will send them to you – you then sell them on and bank the profits.
We will provide you with some marketing material you can use to promote your household cleaning product business and as easy as that you are in the game.
For more information complete the form below send it to us and we will be in touch